In 2006 I started my consulting company in California.  My objective was simple:  help business owners to work less hours, and make more money.
I was very successful right away, and was able to make a dramatic impact in my client's lives, as well as their companies.
This is the part that I find the most satisfying, watching change and continual progress, and seeing the reward, or payoff.
In 2008 when the economy crashed, it hit very hard in the area that I was living.  I watched entire neighborhoods foreclose, and good people go under.  To put it lightly, I lost my faith in the American system.  I am very idealistic when it comes to these kinds of things, and when I realized that my own country was bailing out companies instead of looking after it's own people, I knew I wanted to leave.  Here is a picture of me the day that I left San Francisco to fly to Thailand…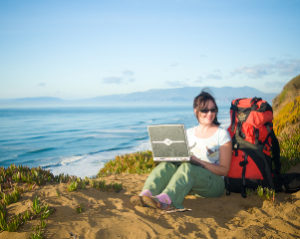 My original plan was to put my business online, move my clients to Skype calls, and start a blog (the one you are reading today).  I thought this would go on for about a year, and I am pleasantly surprised that I have now been doing this for nearly a decade.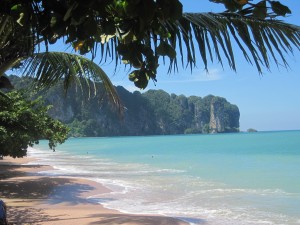 I lived on the beach and ran my business online for six years.  I studied diving, climbed a lot, and traveled everywhere I'd ever wanted to go in the off seasons.  I even tried teaching science to local Thai students, teaching business English in Bangkok, and expanded my knowledge of doing business abroad, working in multiple currencies, and began working with larger and larger companies in Asia and overseas.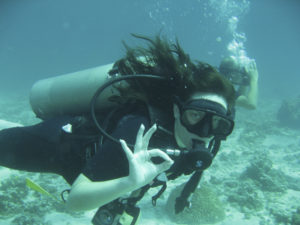 The more familiar I became with living abroad, and working with global businesses, the better the opportunities were that came my way.  I am pleased to say that I have now done work or have worked with clients online from the following countries:
America
Germany
Burma
Singapore
Malaysia
Thailand
China
Indonesia
India
And the list keeps getting longer!  So much for just spending a year abroad :)!
Currently, I am spending most of the year on the beach in Thailand where I work online with small businesses that would like to grow their company.  If this is one of your goals, I would like to talk to you!  I have a fantastic, easy to follow program that will help you set up, expand, and grow your business online.  This will ensure that you can experience all of the success that you deserve (from anywhere in the world)!
Chase those crazy dreams…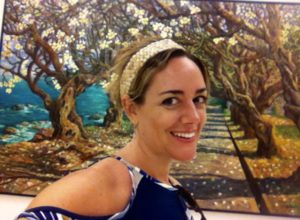 –Brooke
Click here to see a List of Services